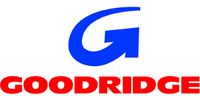 P/N: SSZ0601-4C-CL / SC-00241
Product Description
Fits:
Suzuki Jimny Gen 4 (2018+) - Extended for use up to 4" lift 
High performance stainless steel braided brake line kit for Suzuki Jimny JB64/JB74 2018 -. Goodridge stainless braided brakelines are the standard in professional motorsports where the ultimate in braking is required. Goodridge brake hoses increase braking efficiency and removes the spongey feel under arduous conditions. With an unmatched reputation backed by champions worldwide, there is no reason to choose anyone else.

ALL HOSE ENDS COVERED BY BLACK 'G' HEATSHRINK
ELIMINATES SPONGEY FEEL
GREATER BRAKING EFFICIENCY
SUPERIOR RESISTANCE TO ABRASION AND CORROSION
100% TUV, DOT, ADR AND ISO APPROVED
Manufacturer - Goodridge
Goodridge is a worldwide leading manufacturer of performance fluid transfer systems.
For over 50 years, OEM's , high level motorsport teams, privateers and distributors/dealers have been using Goodridge products; whether that be through our consultancy based 'design and build' approach, or through our range of catalogue performance plumbing product.
Using our experience, Goodridge provides solutions that maximise your project/business potential, giving you the edge on the competition.
Manufacturing in eleven facilities globally, Goodridge supplies customers around the world with a unique combination of design, innovation, reliability and outstanding service.
Need help or have a question?
Chat to us online, call our office (weekdays 9am-5.00pm) or email us and we'll get back to you!
01482 666 491