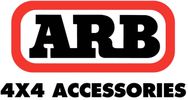 P/N: SJB21EUX2 / JM-06305/H
Product Description
Incorporating in-house engineered and designed optics partnered with OSRAM LED technology and styling updates, the ARB Intensity Solis has pushed the limits of driving light technology once again and produced a uniquely designed, feature packed and highly capable driving light in small version and ready for legal fitment & on road use in European countries. 
The ARB Intensity SolisTM 21 LED (7'') Driving Lights are offered in dedicated combination optic tuned for on and off-road use. The lights are E-mark approved (following UNECE R149 regulation). All ARB Intensity lights are designed to maximise the output in all driving conditions and provide increased life expectancy of the light compared with cheaper lighting options in the market. Many months were spent by the engineers designing and refining an optic that captures the most amount of light, removes flat spots on the optic face and controls the beam into the right area to reduce stray light and maximise the potential of each LED. A single ARB Intensity SolisTM 21 provides 620m @ 1 Lux on setting #5 in off-road mode. The ARB Intensity SolisTM 21 on setting #3 provides 426m @ 1 lux with up to 40m spread from the vehicle in on- road mode. In dual combo off-road configuration, the distance down the road is a very impressive 877m @ 1 lux on setting #5 and dual combo configuration on setting #3 on-road modes it's a competitive 603m @ 1 lux. As well as distance, a warmer light colour helps to reduce eye strain over long driving periods and improves driver comfort while assisting to reduce fatigue.
Features
> 21 Osram LED (15x 4W + 6x 5W)

> 50,000+ Hour LED life span

> Input voltage - 10-30VDC

> Raw lumens - 9133LM

> Colour temperature - 5700 Kelvin

> 9° full beam width

> Operating temperature - -40°C to +65°C

> Weight - 2.73kg

> Light dimensions (single) - 192 x 190 x 114mm

> Integrated thermal management

> Pressure equalisation breather

> High pressure die-cast aluminium body and

mount with variable positions

> Virtually unbreakable polycarbonate lens

> UV stable moulded polycarbonate lens cover

> Durable UV stable powder coat

> High power Amphenol AT06 waterproof

connector

> Over Voltage Protection to 30VDC

> Protected against RFI/EMC interference

> Dust and waterproof to IP68

> Tested to MIL810-STDG for vibration

> RoHS compliant

> CE compliant

> UNECE R10 compliant

> For Intensity Level #3 (UNECE R149 compliant)

- Power draw 36W

- Current draw 2.7 Amps @ 13.2V

- Effective Lumens 2,700LM

- Distance @ 1Lux – 426m (single light)

> For Intensity Level #5

- Power draw 82W

- Current draw 6.2 Amps @ 13.2V

- Effective Lumens 6,000LM

- Distance @ 1Lux – 620m (single light)

> Warranty 3 years – Global warranty

Included
> 2 x Lights & 2 x clear covers

> 2 x Mounting bracket & mounting hardware kit

> UV-resistant interchangeable red or black

bezels to suit

> Wiring loom with dimmer (touchpad)

Touchpad Specifications
> Up & Down Button

> 5 pre-set percentage changes - 5, 25 & 50%

and 75 & 100% - off-road mode only

> Silicone sleeved for durability and protection

> Multi-coloured indicators – white/red

> Intuitive control and touch – no eyes off the road

> 58mm (L) x 10mm (D) x 25mm

Manufacturer - ARB
ARB is Australia's largest manufacturer and distributor of 4x4 accessories. ARB have an international presence, with an office in the US and an export network that extends through more than 80 countries around the globe. ARB philosophy, however, has never wavered from its original course – quality, reliability and practicality above all else.
ARB's range of 4WD accessories has been specifically designed to suit your vehicle and ensure you're prepared for any off road adventure you choose to take on. All ARB products are tested to the highest standards and subject to a comprehensive minimum two year warranty, ARB deliver exceptional quality and service giving you piece of mind.
Need help or have a question?
Chat to us online, call our office (weekdays 9am-5.00pm) or email us and we'll get back to you!
01482 666 491