£1,077.74 inc VAT
£898.12 ex VAT
Add to basket
Available for immediate dispatch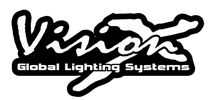 P/N: SHK-BV12WPW / JM-05900/C
Product Description
White Elliptical Beam
The Shocker Dual Action LED Light Bar brings versatility and lighting power to the forefront by allowing you to adjust your vision ti the ever-changing driving conditions with the flick of a switch.
Experience the all nex VRT (Vector Reflector Technology) at night speeds to shine long distance with a wide driving beam that also fans across the trail.
When you need to light up the trails, flip the switch to ignite the white PLC (Photon Light Core Technology) to blast out a bright, ultra-wide beam to clearly see the road edges with over 170° of illumination.
Dual Fonction Lighting Technology: New Vector Reflector and Photon Light Core technology for dual function lighting 
Race-inspired Side Mounts: The Shoker come with heavy duty Race-Ready side mounts that are built to pitlive any abuse 
High Output CREE LEDS: Utilizing top binned XP-L-HI and XP-E2 Cree chips; the shocker was made to outshine the competition.
Certifications: CE, RoHS, IEC 62471
Dimensions: 304/83/97mm
Weight: 2.55 kg
Voltage: 9-32V DC
Amperage: [email protected] DC - [email protected] DC
Vibration Rating: 21.2 Grms
Dual Action:
Photon Light Core Fore Wide Elliptical Beam
The new Photon Light Core technology is the first of its kind. Our engineers designed the bottom half of the Shocker to produce a unique wide spread elliptical beam that keeps the light low to the ground

Vector Reflector for Broad Spot Beam
With the flip of a switch, the Shocker bar transforms your light into a driving spot beam that utilizes our newly designed Vector Reflector Technology to boost the beam pattern out to 400 meters .

Manufacturer - Vision X lighting
You will find Vision X lighting is found everywhere. The military, border patrol, and even NASA have trusted Vision X on vehicles that cannot work with second best. Vision X is also trusted in the desert on off road vehicles that depend on seeing at night.

But Vision X Lighting Solutions are not just for the professionals; the Vision X product line is diverse and has product available for all markets. Vision X can be found on boat towers, off road vehicles, all terrain vehicles, and onroad vehicles like cars and motorcycles. Whatever the need, Vision X has a product to meet and exceed your expectation.
The Key to Vision X's ongoing success, un-matched quality, valuing customer input, and performance. Vision X has a team of world class engineers who have taken outlandish concepts from conception and put them into production. Vision X engineers are never afraid of re-examining products to find ways to better serve customers. Since its conception, Vision X has listened to the end user and put their ideas into action to further the quality, performance, and functionality of all vision X products.
Need help or have a question?
Chat to us online, call our office (weekdays 9am-5.00pm) or email us and we'll get back to you!
01482 666 491