£613.75 inc VAT
£511.46 ex VAT
Add to basket
Available for immediate dispatch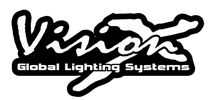 P/N: CG2-CPM710KIT / JM-05742
Product Description
4.7" Multi LED Light Cannon, Kit, contains 2 x lights and wiring harness 
Features
LEDs: 7 x 7W
Housing Material: Hybrid
Light Colour Temp: 6000 Kelvin
Dimensions: 137/134/94mm
Weight: 1.3 kg
Voltage: 9-32V DC
Amperage: [email protected] DC - [email protected] DC
Vibration Rating: 21.2 Grms
Lens Material: Acryl
Certifications: CE, RoHS, IEC 62471
Weatherproof Deutsch Connector
Multi-LED CG2 Light Cannons are the ultimate light for blasting through the night with a powerful broad driving beam pattern and outstanding medium distance lighting coverage.
Ultra efficient Multi LED 
Top binned 7W Cree LED provides the greatest light output from a multi source LED light of its size.
Advanced Optic Technology
Each led is focused using a 10° optic that allows for the flood pattern to achieve full beam spread.
Adjustable Aiming System 
Steel trunnion mount provides 45° of lighting adjustment secured by a robust locking system. 
Hybrid Aluminium Poly Carbonate Housing
The Light Cannon features a housing engineered with both aluminum for increased strength and poly carbonate to reduce weight.
Universal Single Bolt Mounting 
Designed for simple installation, the LED Light Cannon features a sturdy, single-bolt universal mounting system.
Standard Form Factor 
The Light Cannon LED combines the benefits of LED lighting, including low power consumption and 50,000 hour lifespan, with the standard form factor of a traditional HID or Halogen light.
Multiple Configurations 
With 25 available covers for the Light Cannon, multiple configurations are available including euro, combo, Elliptical and flood beam covers as well as amber, red, blue, clear and black covers for different conditions. 
Manufacturer - Vision X lighting
You will find Vision X lighting is found everywhere. The military, border patrol, and even NASA have trusted Vision X on vehicles that cannot work with second best. Vision X is also trusted in the desert on off road vehicles that depend on seeing at night.

But Vision X Lighting Solutions are not just for the professionals; the Vision X product line is diverse and has product available for all markets. Vision X can be found on boat towers, off road vehicles, all terrain vehicles, and onroad vehicles like cars and motorcycles. Whatever the need, Vision X has a product to meet and exceed your expectation.
The Key to Vision X's ongoing success, un-matched quality, valuing customer input, and performance. Vision X has a team of world class engineers who have taken outlandish concepts from conception and put them into production. Vision X engineers are never afraid of re-examining products to find ways to better serve customers. Since its conception, Vision X has listened to the end user and put their ideas into action to further the quality, performance, and functionality of all vision X products.
Need help or have a question?
Chat to us online, call our office (weekdays 9am-5.00pm) or email us and we'll get back to you!
01482 666 491