£39.66 inc VAT
£33.05 ex VAT
Add to basket
Available for immediate dispatch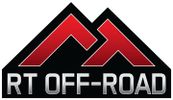 P/N: RT33009 / JM-00283
Product Description
Fits:
All Jeeps w/ 2" Class III Hitch;
Incl. One 2" Receiver & 1 D-Ring.
Alternate p/n: 2546, 2546K-1, 30-6315
Manufacturer - RT Off-Road
RT Off-Road manufacture a wide range of Jeep® accessories and heavy-duty components. RT Off-Road is a sub brand of Crown Automotive who has been providing the Jeep® industry with outstanding quality replacement parts for over 45 years. That same quality and experience can now be found in RT Off-Road Products.
Need help or have a question?
Chat to us online, call our office (weekdays 9am-5.00pm) or email us and we'll get back to you!
01482 666 491